Precious Metals
Live Metal Prices
Will Inflation Send Gold up 1700%?
See why gold could rise to $5000, $7000 or higher. Complete the request form on the right for this FREE special report.
Coin Prices
Easy and fast. Enter a quantity in the field and hit the order button at the bottom of the page.
Free Gold Guide -
$29 Value
Gold
versus

Stocks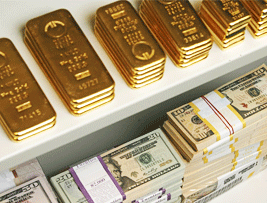 Over 5 years, Gold beats stocks by 500%. Read more about why Gold is the best choice for your investments.